IKBR Ltd Reaching Out, Reaching Up for St Briavels,, Forest of Dean, Gloucestershire


IKBR is not only a supplier of used and refurbished Powered Access Platforms but also offer a full maintenance & repair service along with supplying spare parts and machine hire.

Established in 2018 and based from their workshop in Chepstow, IKBR can help you find the right equipment at a great price whatever your powered access needs.

It makes no difference whether you need a simple push around platform for a one-off project, or a yard full of tracked powered access machines that are core to your business, the level of service is the same.
You can be confident of the safety and reliability from IKBR as all machines that we sell are given a full service before delivery and come complete with the appropriate LOLER certificate. Our engineers are CAP accredited and all works are carried out to the standards laid out in PUWER.

IKBR are ideally placed to meet all access @ height needs for businesses such as Construction/Building, Farming, Cleaning Contractors and Warehouses.

You don't have to pay a fortune for this level of service either, and will find that all our prices are highly competitive, from a single on site service to a new machine purchase.

Give us a call on the number above or use the Contact Us link for a quote today.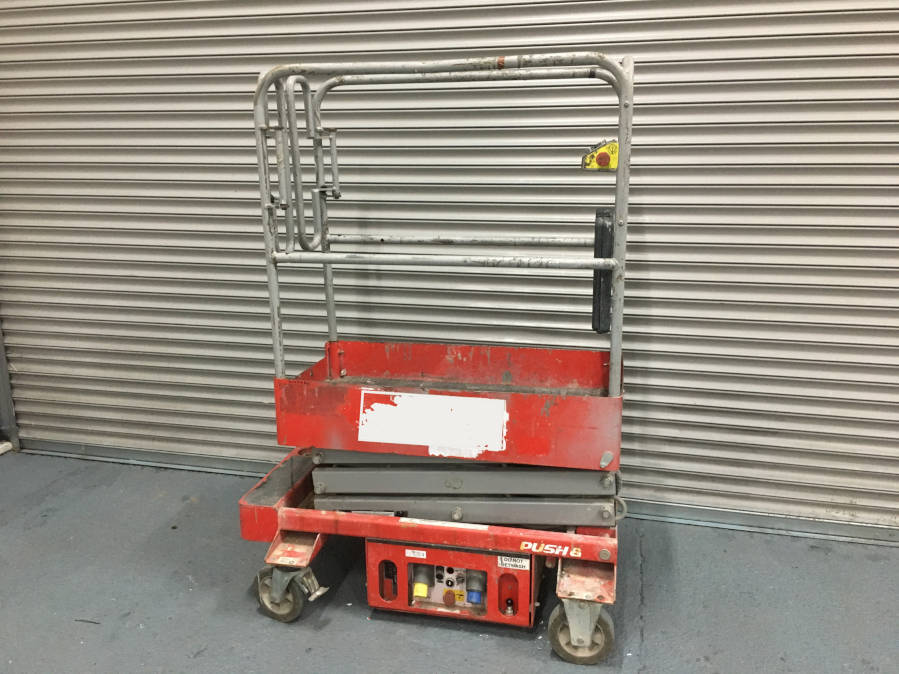 --Request Information-- --More Images Like This--Photo from Featured Project near St Briavels
2010 Pop-Up Push 8 PAV
2010 Pop Up Push comes with Auto brakes, on-board dual voltage charger
Serviced with 6 month LOLER certification
UK delivery can be arranged, please call for a quote
St. Briavels is a picturesque village just outside the market town of Lydney.
St. Briavels stands on the edge of a limestone plateau 800 feet above the Wye Valley, with spectacular views.
The village shelters behind the remains of a 12th century castle which is now used as a youth hostel.
The entrance gateway dates back to 1275 and the castle was the administrative centre of the Royal Hunting Forest.
The founder of the castle was Milo Fitz Walter, the Earl of Hereford, who in the reign of Henry VIII found it necessary to monitor the infringements of the Welsh.
The flat grass platform to the west of the castle is actually composed of a pile of cinders thrown out in the days of iron ore smelting.
An ancient connection connected with Hudnalls Woods involves the throwing of bread and cheese from the pound wall on Whitsunday evening. Records state that this custom follows the rights given by King John, and later confirmed by Charles II to the parishioners of the village. It was necessary for the rights of local people to continue to cut wood from the Hudnalls, nearby.
The village has a small post office and a typical village garage, which inevitably adds to the rural character and charm. Within the village of St. Briavels, is a local craft outlet, and hostelries offering refreshment.