IKBR Ltd Reaching Out, Reaching Up for St Arvans,, Forest of Dean, Gloucestershire


IKBR is not only a supplier of used and refurbished Powered Access Platforms but also offer a full maintenance & repair service along with supplying spare parts and machine hire.

Established in 2018 and based from their workshop in Chepstow, IKBR can help you find the right equipment at a great price whatever your powered access needs.

It makes no difference whether you need a simple push around platform for a one-off project, or a yard full of tracked powered access machines that are core to your business, the level of service is the same.
You can be confident of the safety and reliability from IKBR as all machines that we sell are given a full service before delivery and come complete with the appropriate LOLER certificate. Our engineers are CAP accredited and all works are carried out to the standards laid out in PUWER.

IKBR are ideally placed to meet all access @ height needs for businesses such as Construction/Building, Farming, Cleaning Contractors and Warehouses.

You don't have to pay a fortune for this level of service either, and will find that all our prices are highly competitive, from a single on site service to a new machine purchase.

Give us a call on the number above or use the Contact Us link for a quote today.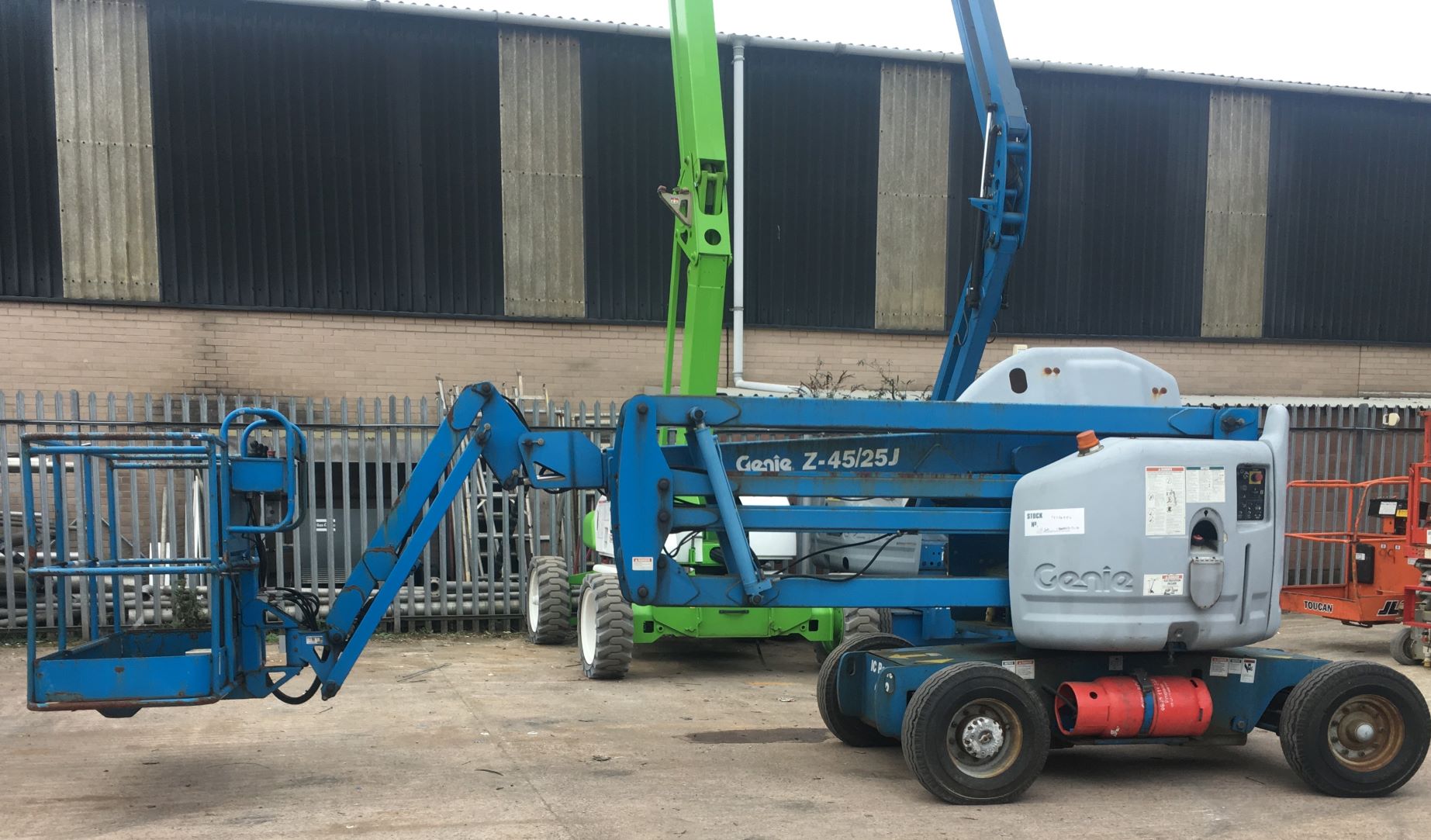 --Request Information-- Photo from Featured Project near St Arvans
Genie Z45/25J LPG ***NOW SOLD***
Genie Z45/25J LPG
Year 2003
Hours 1938
Available fully serviced & tested with 6 month LOLER Certificate
***SOLD***
St Arvan is a parish on the high road from Chepstow to Monmouth and Raglan.
The church of St. Arvan is an ancient building of stone, erected at various periods, and consisting of chancel, nave, aisles and a tower containing one bell, dated 1751. The priest's door on the south side of the chancel is an interesting example of Early Norman work, and there is a window on the same side dating from a century later: a portion of the shaft of an ancient Saxon stone cross.was found in taking down the walls of the nave, and in a cavity in the walls, in another part of the church, a number of silver coins were discovered.
The church was almost completely restored in 1883-4, under the directon of Mr. Pritchard, architect, at a cost of about £2,000, of which £500 was contributed by Mrs. Clay, of Piercefield, and the church was reopened 26 Feb. 1884: there are 300 sittings. The register dates from the year 1686, when all previous registers were burnt. The living is now a vicarage, with Penterry annexed in 1888, joint net yearly income £200, with 42 acres of glebe here and residence in the gift of the Bishop of Llandaff and the Duke of Beaufort alternately, and held since 1887 by the Rev. John Tilley.