IKBR Ltd Reaching Out, Reaching Up for Awre,, Forest of Dean, Gloucestershire


IKBR is not only a supplier of used and refurbished Powered Access Platforms but also offer a full maintenance & repair service along with supplying spare parts and machine hire.

Established in 2018 and based from their workshop in Chepstow, IKBR can help you find the right equipment at a great price whatever your powered access needs.

It makes no difference whether you need a simple push around platform for a one-off project, or a yard full of tracked powered access machines that are core to your business, the level of service is the same.
You can be confident of the safety and reliability from IKBR as all machines that we sell are given a full service before delivery and come complete with the appropriate LOLER certificate. Our engineers are CAP accredited and all works are carried out to the standards laid out in PUWER.

IKBR are ideally placed to meet all access @ height needs for businesses such as Construction/Building, Farming, Cleaning Contractors and Warehouses.

You don't have to pay a fortune for this level of service either, and will find that all our prices are highly competitive, from a single on site service to a new machine purchase.

Give us a call on the number above or use the Contact Us link for a quote today.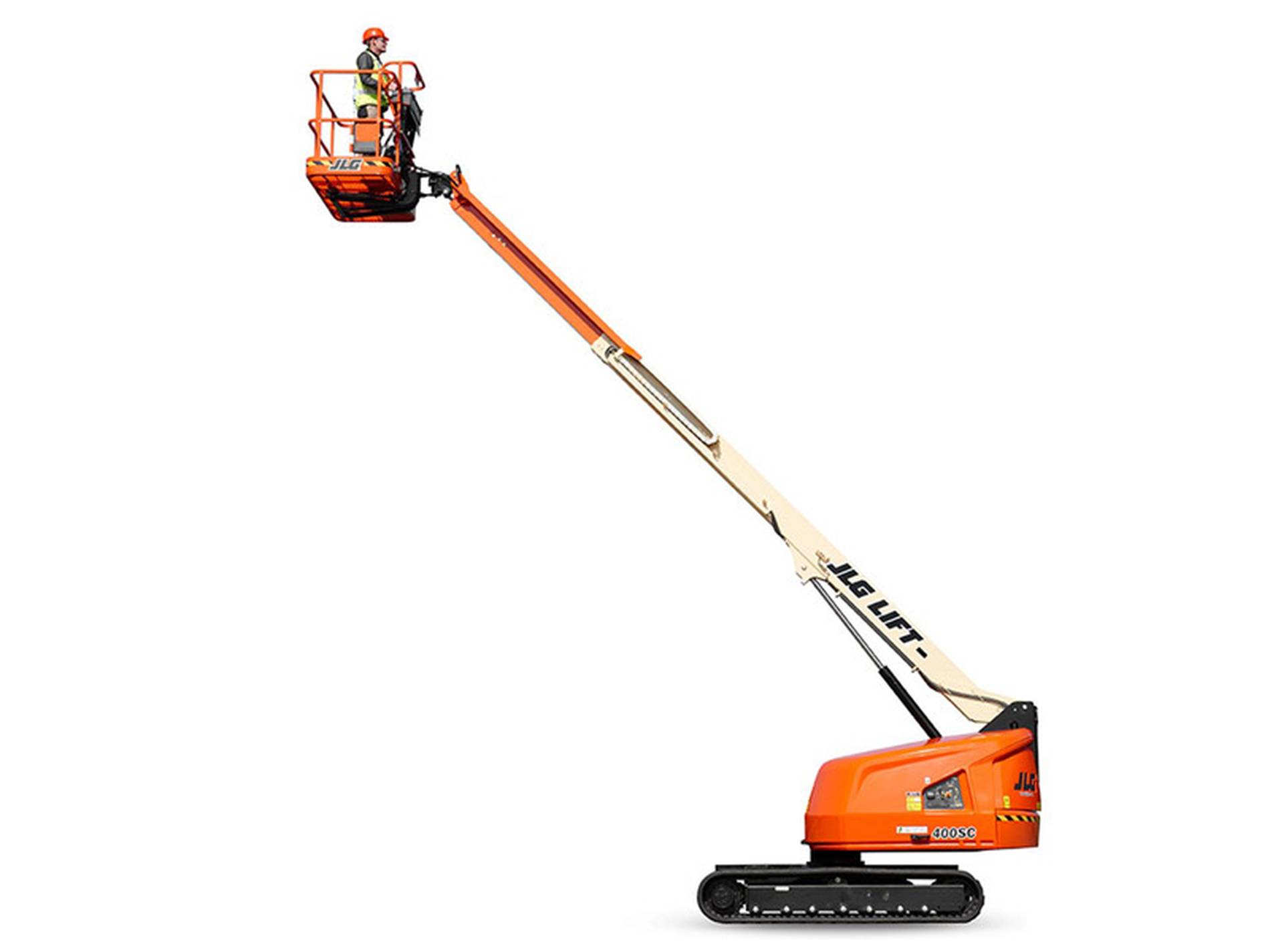 --Request Information-- --More Images Like This--Photo from Featured Project near Awre
Powered access platform hire in South Wales & Western England
Representative image of powered access platforms available to hire from IKBR in South Wales and Western England. The range is changing daily, so iof you need to rent aerial working platforms in the short, medium or long term, just give us a call and tel
Awre is an ancient place with a history going back before Saxon times. It has been listed in the Doomsday Book, and has character molded over the years by winds and tides of the River Severn. Once it boasted an important harbour and although all trace of this is lost now, salmon fishing is still carried out by local people.
Blakeny Hill, Awre offers low-lying and fertile riverside land which has been utilised for the farming industry, which has given it its "working" village atmosphere with its farms. A conservation area is continually being developed. At present, it is home to several young trees and shrubs. Oak bollards have been provided to protect the area and two or three small shrubs at the back of the verge.
Awre retains its natural charm with traditional verges, hedges and old buildings. Its inhabitants take a pride in the looks and spirits of the village. The local Inn serves food. Pronounced 'oar' this large agricultural parish is situated south of Newnham, below the River Severn's famous great horseshoe bend and fine views of the estuary can be had from the footpath, which follows the riverbank. Awre was originally one of the largest Forest Parishes and was held by the King, but it also claimed some lands in the parish of Slimbridge across the river. In the mid-13th century, the main river channel that runs down the estuary switched its course and began to erode away the shore, riverbank and land on the Awre side.
As a result of this erosion, it is estimated that Awre lost about one third of its territory and even today, the parish boundary is set about three quarters of the way across the estuary as if the parish is hoping that one day, its lands will be restored. One legacy of this period is the lost village of Woodend, which was a small hamlet lying half a mile south of Awre. This used to be some way from the river but as erosion increased, the waters gradually began to edge closer until, in the 'Great Floods' of 1741, Woodend was finally swept away. All that remains of this lost village today is a scatter of bricks and stones which can be seen at low water on the sands.
St Andrews, Awre - The church of St. Andrews, Awre dates back to early 13th century and the churchyard contains a 1000 year old yew tree and under the tree, beside the church, there are graves of fishermen who drowned in the River Severn in the days of the old Severn Trow sailing ships. The church lies among scattered farms in a loop of the River Severn. It has an embattled 15th century west tower with three stages divided by string courses and diagonal buttresses. A 13th century doorway has been reset within the tower as well as a window in the porch. The church has been lightly restored by Waller & Son in 1875. Inside the church you will find a magnificent wooden chest, carved out of a single trunk of an elm tree, which was supposedly used for laying out bodies recovered from the River Severn. Outside there is a good collection of typical Forest of Dean tombstones.