IKBR Ltd Reaching Out, Reaching Up for Soudley,, Forest of Dean, Gloucestershire


IKBR is not only a supplier of used and refurbished Powered Access Platforms but also offer a full maintenance & repair service along with supplying spare parts and machine hire.

Established in 2018 and based from their workshop in Chepstow, IKBR can help you find the right equipment at a great price whatever your powered access needs.

It makes no difference whether you need a simple push around platform for a one-off project, or a yard full of tracked powered access machines that are core to your business, the level of service is the same.
You can be confident of the safety and reliability from IKBR as all machines that we sell are given a full service before delivery and come complete with the appropriate LOLER certificate. Our engineers are CAP accredited and all works are carried out to the standards laid out in PUWER.

IKBR are ideally placed to meet all access @ height needs for businesses such as Construction/Building, Farming, Cleaning Contractors and Warehouses.

You don't have to pay a fortune for this level of service either, and will find that all our prices are highly competitive, from a single on site service to a new machine purchase.

Give us a call on the number above or use the Contact Us link for a quote today.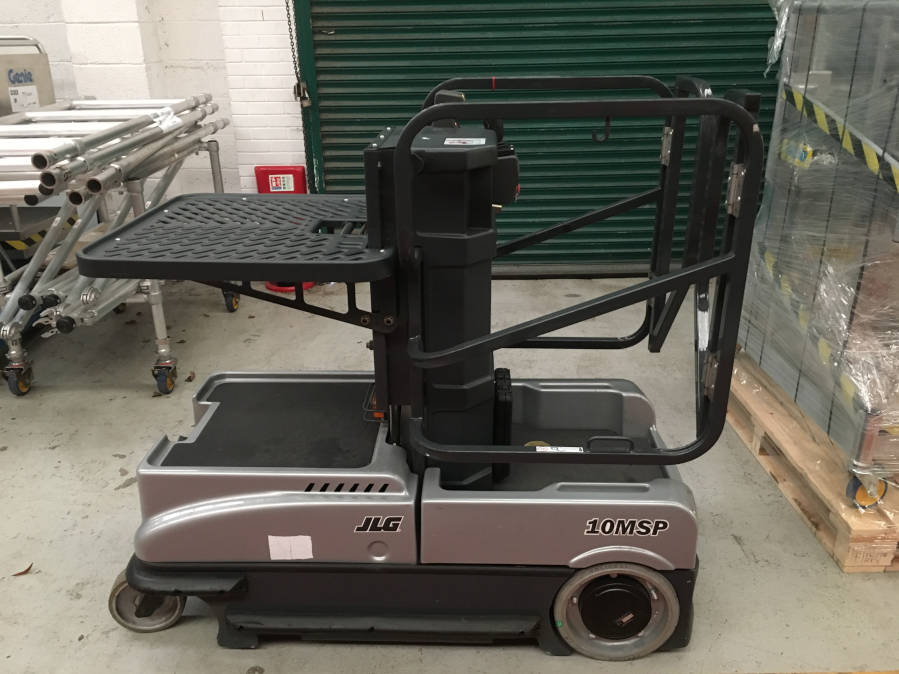 --Request Information-- --More Images Like This--Photo from Featured Project near Soudley
JLG 10MSP Self Propelled Order Picker
JLG 10MSP self propelled stock picker, non marking tyres and on board dual voltage battery charger.
Year 2011
107 hours
A small but thriving village south of Cinderford, and the location of the excellent Dean Heritage Centre, and other attractions such as Soudley Ponds and the Blaize Bailey viewpoint.
The ponds are a haven for wildlife and the surrounding paths are suitable for the less able and wheelchair users. A steep walk up the ridge takes you to the Blaize Bailey viewpoint overlooking the River Severn.